Shade Buying Guide

You will have for each light the recommended wattage, bulb size and bulb type, along with our handy shade guide below.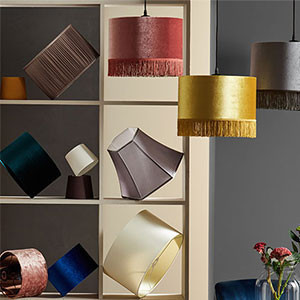 SHADING GUIDE
 
We have collated a few pointers to help when shading your lamp. This will ensure that you can pick the right size, and style of shade to suit your chosen lamp base.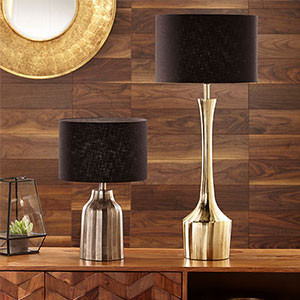 RULE OF THUMB
 
As a general rule, if you make sure the height of your base is the same diameter as your shade, then you can't go wrong.

The exception to that is when you have slim candlestick base as they can take a much smaller diameter shade. Use half the height of the lamp base as the approximate shade diameter sizing.

You also want to make sure the shade doesn't expose any of the hardware underneath such as the lamp holder when looking straight on to the lamp but you can be sure our shades, and bases, are made so that that doesn't happen.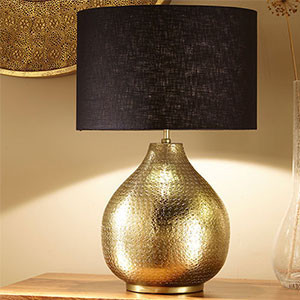 SHAPE GUIDE
 
If the base is round, it will look best with a cylinder or tapered cylinder shade, there is no hard and fast rule here, it's just personal preference.

If anything, the cylinder-shaped shade is slightly more contemporary.

A candlestick lamp looks good with just about any shape of shade.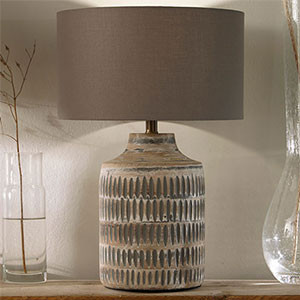 STYLE GUIDE
 
A textural, natural-feel shade looks great on a wooden base or stoneware artisan-style base.

Crystal or glass bases suit bright and monochrome colours with more of a silk, cotton or velvet statement shade but if your theme is natural you can happily keep the shade that way too.


FITTING

All our shades will fit E27/ES fittings.

The shade is also supplied with a converter to attach to the shade ring making it fit an E14/SES fitting.

Our shades will also fit on the ceiling or table lamps and are supplied where applicable with a reversible gimbal.